SIMPSON SIGNS
specialising in heavy vehicle signage, corporate signage, and vehicle decals in Adelaide
At Simpson Signs, we specialise in providing signage for a complete range of commercial vehicles including trucks, buses, vans and trailers.
Vehicle Signs
Simpson Signs is the sister company of Simpson Crash who specialise in Truck and Semi-trailer repairs and signage for these vehicles is hard to source because of the space required. Consequently, a decade ago Simpson Signs was created and they are now known as Adelaide's premier Signage company for truck and semis.
Vehicle Signage in Adelaide is one of the most efficient ways to promote your business, they are an affordable and effective way of advertising. At Simpson vehicle signs we use only the best quality vinyl graphics and digital printing solutions to make sure your truck, trailer bus, van, car or fleet looks fantastic.
Customised vehicle signs are like a moving billboard, and are fantastic for businesses and corporations who want to get their name out and about for a one-off cost. We can provide you with a range of quality car and truck graphics to meet your branding needs. Our car & truck graphics include vinyl graphics, custom-made wraps, advertising wraps, decals and car wraps.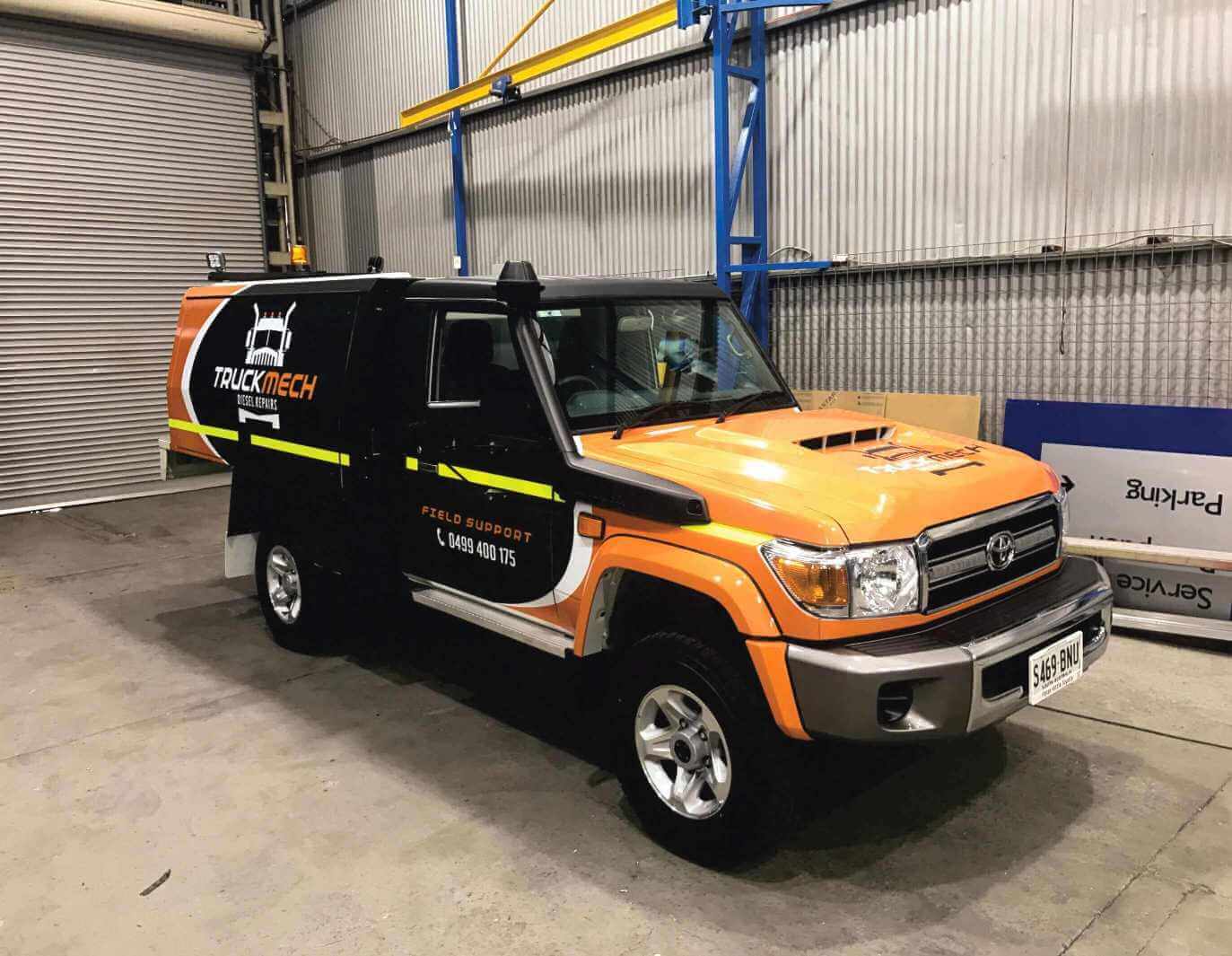 Vehicle Decals & Lettering
Pictured: A field service support vehicle which has been spray-painted in three different colours and has had vehicle decals and lettering applied.
Vehicle Decals & Lettering are a great promotional tool. Vans offer fantastic eye-catching opportunities to showcase your company due to their large areas of space available. For example, a delivery van wrapped in company colours, or a food van displaying large and colourful product images, this mobile signage allows you to promote your business to diverse groups of people in a multitude of Adelaide locations.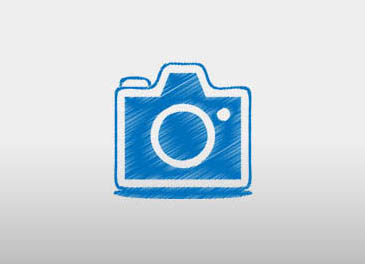 One Way Vision
With one-way vision vinyl, we can cover the rear and side windows of a vehicle whilst still allowing the driver to see out. Printed with your company colours/ logo/ branding, this perforated self-adhesive vinyl is ideal for vehicle displays and signage.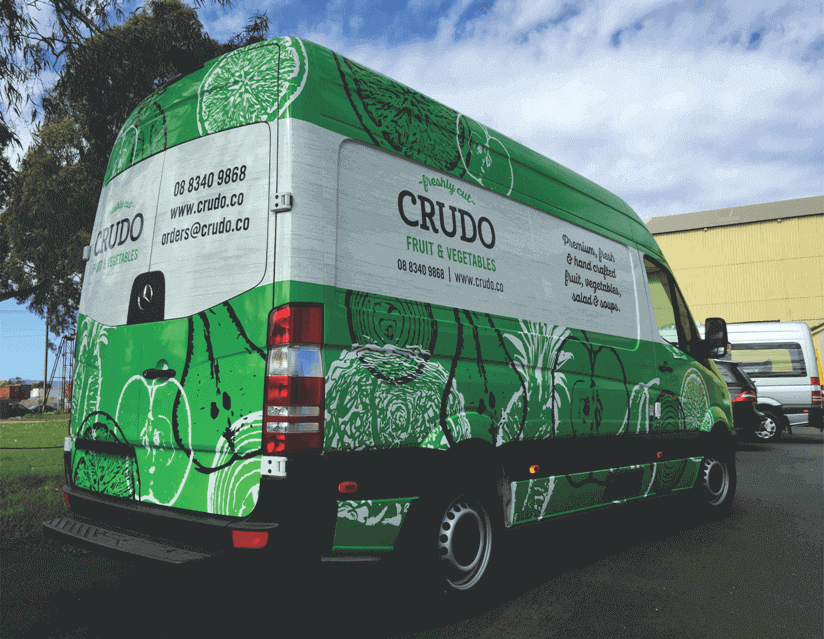 Vehicle Wraps
Pictured:A fruit and vegetable van that has had a vehicle wrap applied in the companies official colours link to vehicles wrap page
From simple text to full-colour images, we can transform your company's vehicle into a mobile advertising billboard, creating great exposure for your business. And because they are non-permanent, vinyl wraps are easy to change and easy to remove. Vinyl wraps can also be applied to many other items, such as bikes, boats, walls even furniture.
Company cars can be easily transformed into an eye-catching mobile advertisement, whether it's from basic door logos to partial and full wraps. We provide vehicle signage for one vehicle, to a fleet of vehicles.
Our Services
Our services include:
Vehicle graphics
Vehicle decals
Vinyl vehicle wraps – Full wrap, half wrap, partial wraps
Window printing
Trailer graphics and wraps
Motorbike graphics & wrap advertising
Ute and truck signage
Bus and van signage
Heavy vehicle signage including
Semi-trailers, road movers, B doubles
Boats and planes
From light to heavy vehicles, let us help brand your truck with hard-wearing graphics that will withstand the harsh conditions from worksites and constant road wear.
You can rely on us to help you promote your business with our high-quality Custom Vehicle Signage, Vehicle Lettering, Car Wraps and Digitally Printed Vehicle Graphics.
No matter where you travel, you will create an impression on those who will notice your advertising as they wait beside you at the traffic lights, park next to you at the shopping centre, or even follow behind you on the road.
Contact us for professional vehicle signage, wraps & graphics for Semi-trailers, Trucks, Buses, Vans & Cars