Digitally printed PVC banners with rope and eyelets incorporating full-colour images are now more affordable than ever. At Simpson Signs, we've kept up to date with the latest printing technology. Our banner graphics are digitally printed in full colour, perfect for high-resolution photo-quality images.
Banners go a long way in promoting your business and are an innovative way of marketing your products and services, we can design banners that are light, compact and easy to carry and can be erected by one person, or if you're looking for something bigger to hang from your building or for an outdoor event, we have heavy-duty banners, made to withstand the elements. These come with a variety of finishes for hanging: Ropes, Eyelets, Velcro, Sleeves, Tracks and Pockets.
Whether you just want wording with impact, colour graphics or photographic images on your advertising banner, Simpson Signs can create your professionally designed digitally printed banners, from indoor event banners to all-weather outdoor vinyl banners, so if you want to be seen call, Simpson Signs.
We print:
Promotional Banners
Exhibition Banners
Event Banners
Business Banners
Flag Banners
Display Banners
We use a wide format printer to produce high resolution, digital print to give the end product a clearer, sharper finish.
Banners can be single or double-sided, all our banners are produced in house and are UV resistant to suit Australian conditions. We have many sizes to choose from and we can custom design anything to suit your needs.
Simpson Signs should be your choice for fast digital printing. If you want to get your message across, call us on 8262 7000 and we'll get the job done.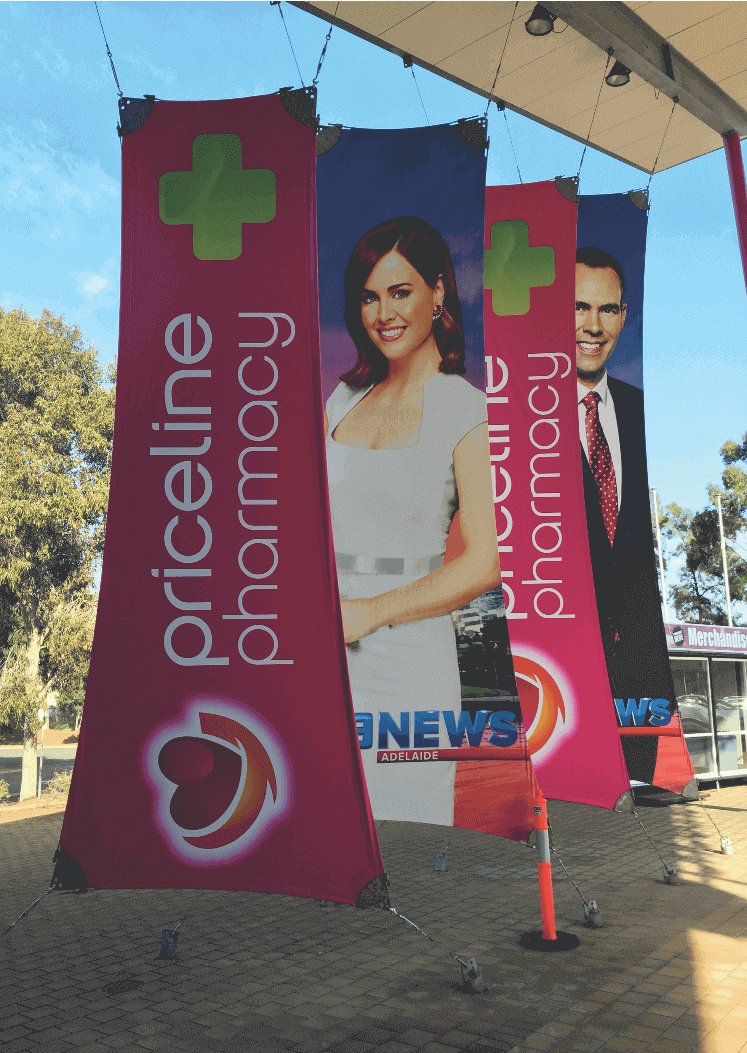 Large Format Advertising Digital Banners Suspended Vertically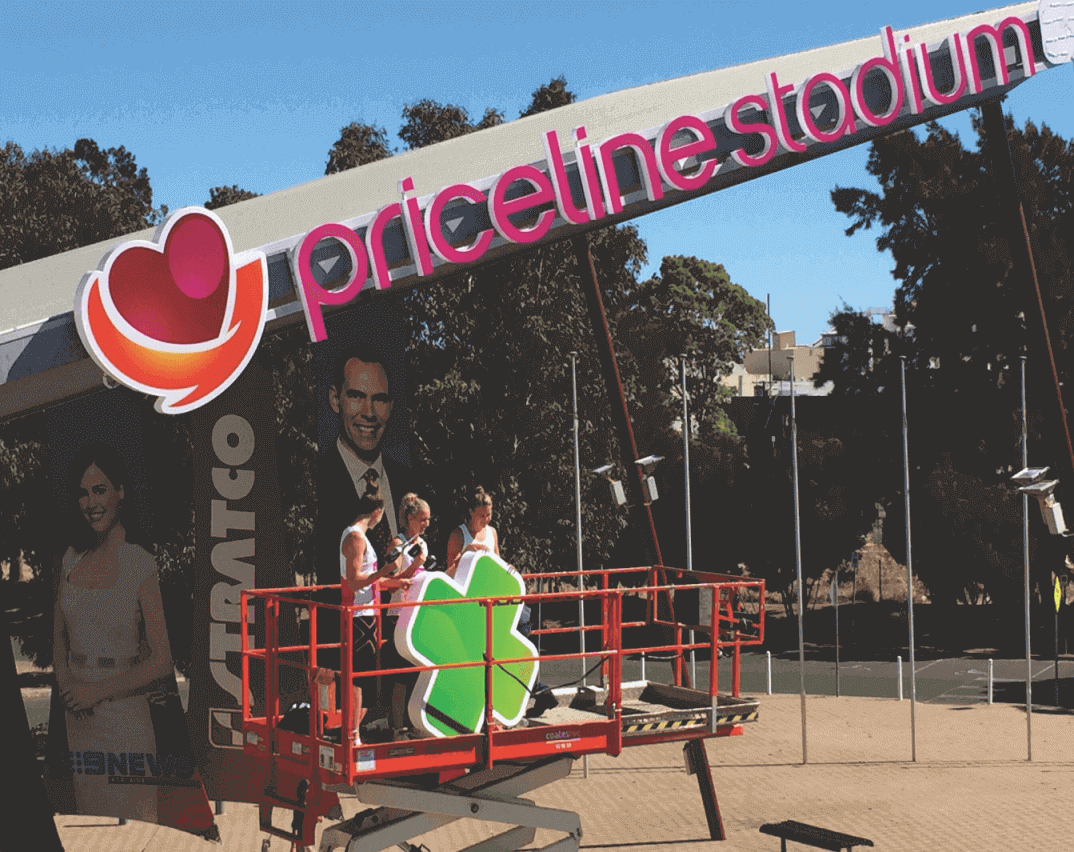 An outside 3D sign mounted on the side of a building
Contact us for professional vehicle signage for 24 hour advertising, 7 days a week, 52 weeks a year.