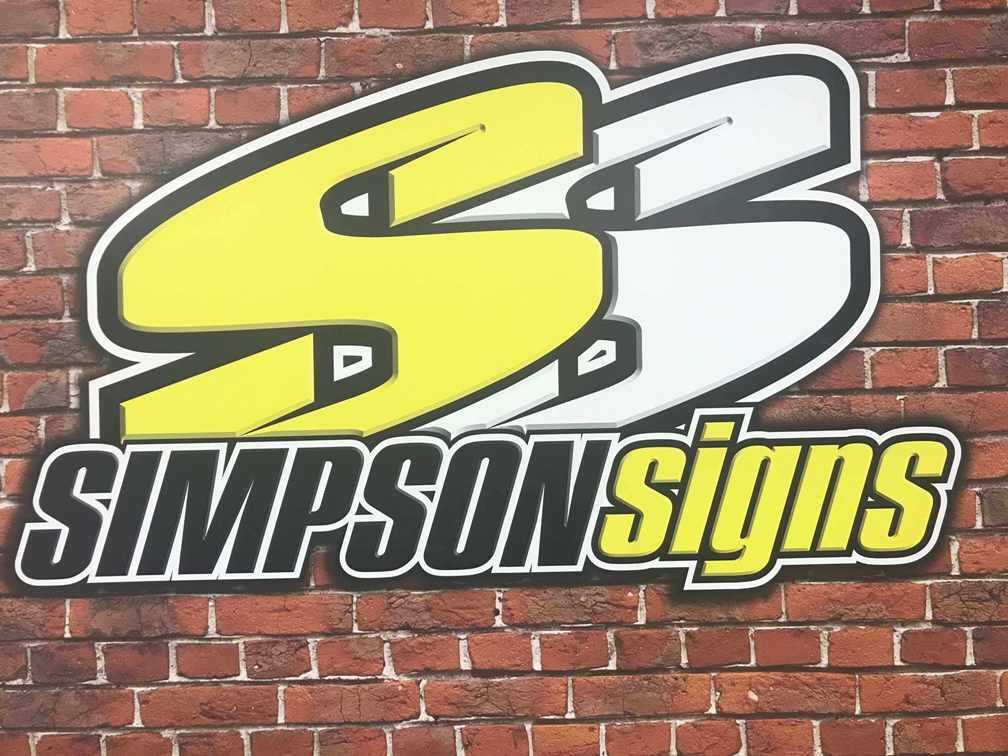 Simpson signs branding signage, a free form vinyl sign mounted on board fixed to their office wall.
Simpson Signs is an unusually large workshop for a signwriting business, but this is because of the high volume of the truck, bus and van jobs they get supplied from Simpson Crash Adelaide's truck and repair experts. The ceilings are particularly high so that they can park semi-trailers and the biggest of trucks and vans inside out of the elements whilst they add signage.
The beauty of the relationship between both Simpson Signs and Simpson Crash is how effective they are in creating vehicles that really stand out. Simpson Crash can spray paint any section of a vehicle in any colour you want. Then, Simpson Signs go to work and design and create the signage you want. Because a lot of their work is crash repair work, Simpson Signs are expert in copying or re-creating signage that was damaged in the crash.
Simpson signs have forklifts, scaffolding, ladders and large scale workbenches so they can handle the biggest large format signs. They also have access to a variety of vehicles and cranes to make installing outside signs easy.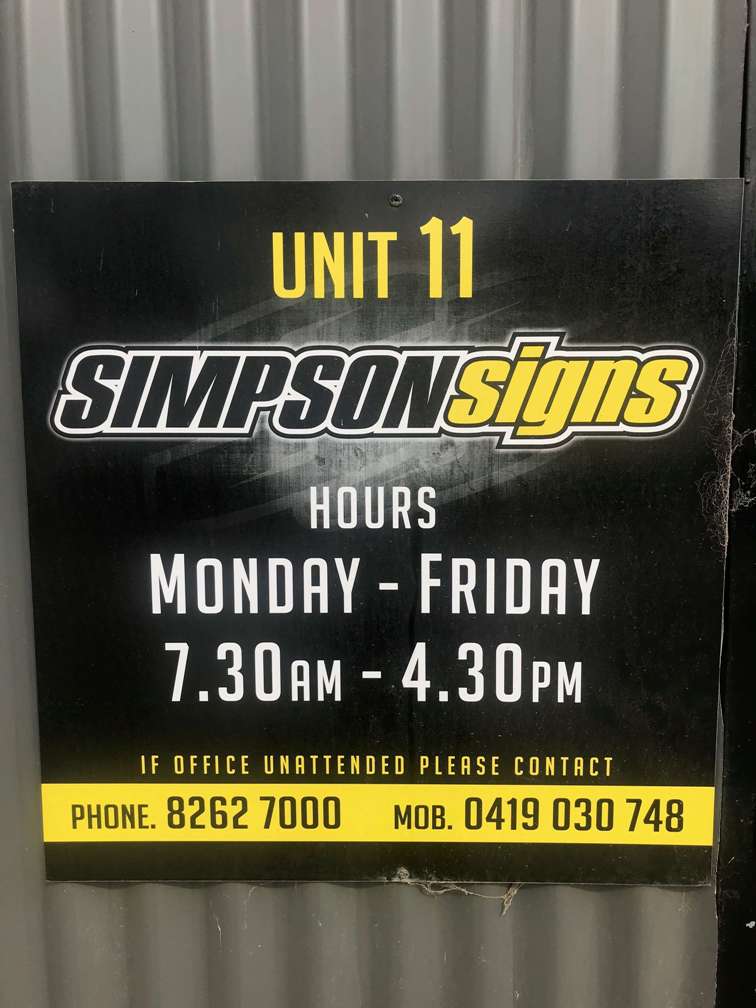 Simpson Signs design signs that are simple to read and stand out, their design service makes the difference!
Contact us for professional vehicle signage for 24 hour advertising, 7 days a week, 52 weeks a year.